Hi, My Name is Korey E. Burns :)
Artist Bio:
Korey E, Burns is currently a full-time Creative Arts Professor at Davis and Elkins Collage. At D&E she is the instructor for the digital media courses and advises students who are enrolled in the Digital Design Minor at the collage.
Korey graduated with a masters in fine arts, concentrating in jewelry and metalsmithing techniques at Stephen F. Austin State University in Nacogdoches, TX. She received her bachelors of fine arts from Northwestern State University in Natchitoches, LA where she contrasted in sculptural designs. Born and raised in Grayson, Louisiana she has always felt a strong connection to the community and culture of Louisiana. Which lead to further interests in human interaction and traditions in other countries. In 2016, Korey participated in a study abroad program that took place in Salvador, Brazil. Then another in 2017 where she traveled to Florence, Italy. She was able to discover different connections that related back to the history of Louisiana. After graduation, Korey was selected by the Friends of the Visual Arts at Stephen F. Austin Statute University as 2018's recipient of the Gary Parker Art Scholarship which allowed her to move to NYC and accept a position as a assistant jewelry designer for Michael Michaud. After learning further skills about jewelry production, marketing, and craftsmanship she decided it was time to follow her passion of teaching.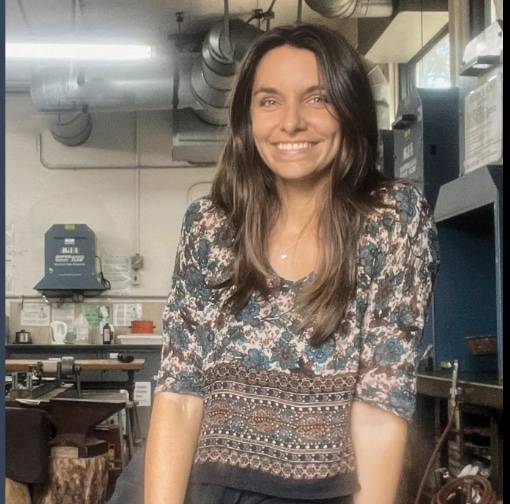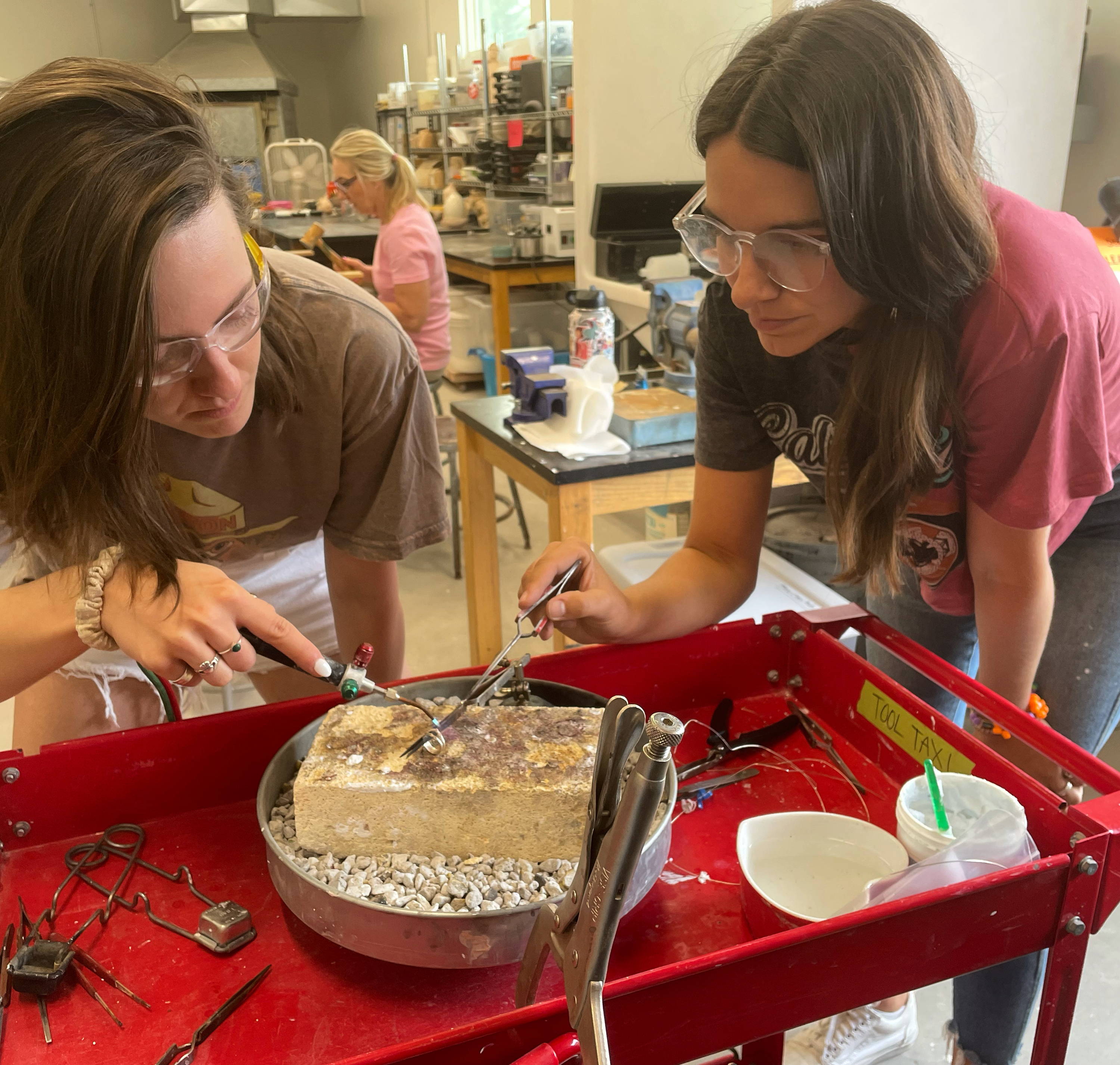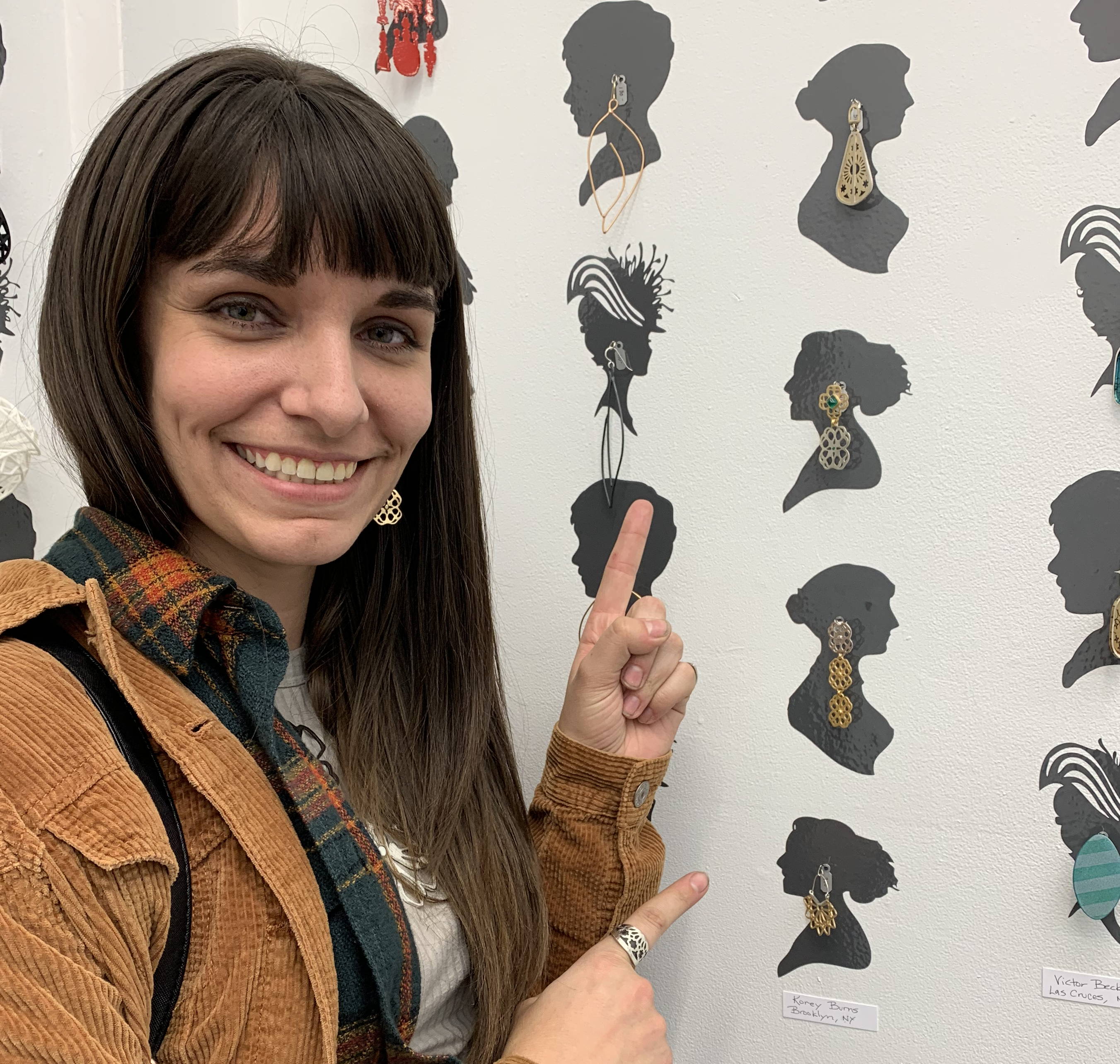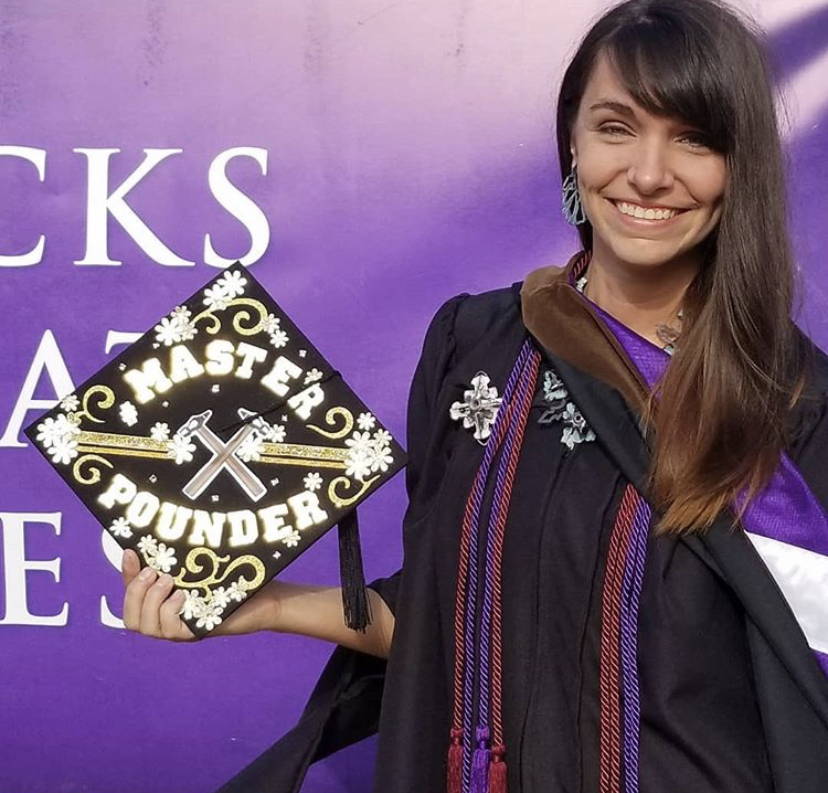 Artist Statement:
Time has been ticking away in my thoughts with imagery of direct and abstract symbols. As I am reflecting upon past experiences, events, times, and places, I begin recreating familiar symbols, colors, textures, and finishes. From studies of historical oil paintings in Italy to the red rocks of Utah, I create forms that communicate memories based around areas that have impacted my life. The idea of moments extended into how my creative process controls my time either through minutes counted while my work is in the kiln or countless trials with new material. My reason behind creating functional adornment is how a piece can create a new story by whom or where it is worn. I consider my work to be an outward manifestation of my own experiences within the areas I've traveled and artists I have encountered. With the combination of different metalworking techniques and personal experiences, I've developed work that adorns the body with memories that stir my soul.