KOREY E. BURNS
EDUCATION
2018 - Stephen F. Austin State University, Nacogdoches, TX
Master of Fine Arts, Jewelry and Metals
2013 - Northwestern State University, Natchitoches, LA
Bachelor of Fine Arts, Sculpture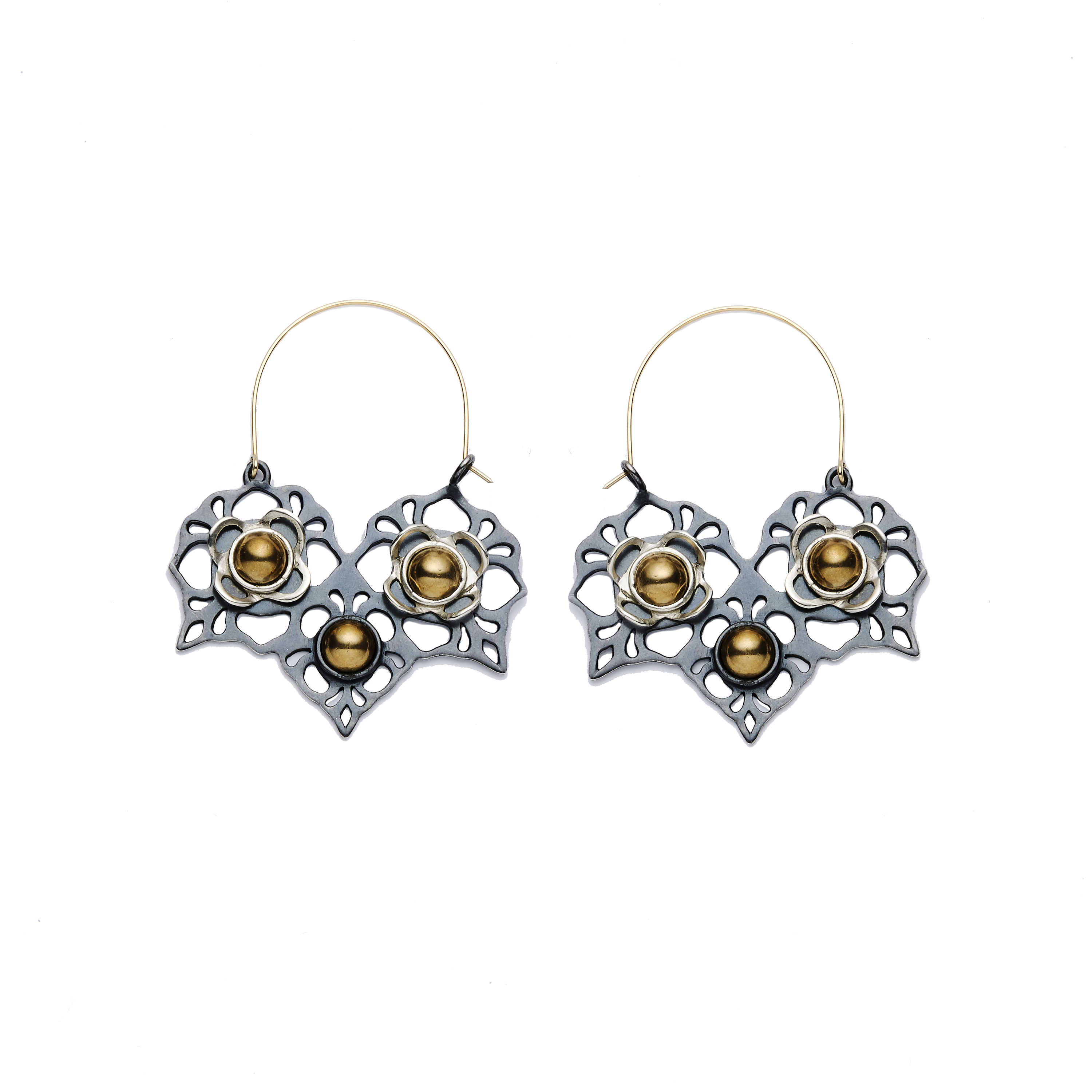 Davis and Elkins / Elkins, WV
Instructor for Digital Design 1, Digital Design 2, Graphic Design, Digital Photography, 2D Design, and User Experience courses. Advicer for D&E Digital Design Minor and Art Club. Instgram: DE_creativearts
JEWELRY TECHNICIAN
Pratt Institute / Brooklyn, NY
Manage budgets , equipment maintenance and improvements, manager for student workers, saftey proticals, marketing.
S

CPS JEWELRY ADJUNCT PROFESSOR
Pratt Institute / Brooklyn, NY
Instructor for Beginner Jewelry and Metalworking, Advance Jewelry and Metalworking, and Jewelry Casting.
Oakland City University / Oakland City, IN
Instructor for Graphic Art 1, Graphic Art 2, Web Design, and Art Appreciation.
ASSISTANT JEWELRY DESIGNER
Michael Michaud / Bellmore, NY
Designing, collection development, catalog layouts, Instagram marketing, photography, and website design.
GRADUATE STUDIO ASSISTANT
SFASU Jewelry and Metalsmithing / Nacogdoches, TX
Studio maintenance, inventory, budgeting supplies, open shop hours, refinishing tools, photographing students work, and refinishing tools.
Introduction to Jewelry and Metalsmithing, Art 240, SFASU, 2018
3D Design, Art 130, SFASU, 2017
2021 - Touchstone Center of Craft, spring 2- week recidency, Farmington, PA
2020 - Penland School of Craft, winter 2-week residency
2018 - Harbourfront Centre recidency, Toronto, Canada
2020 -

Partial Scholarship for PEland School of Craft Residency
2019 - Marie Zimmermann Scholarship, Peter Valley School of Craft
2018 - Gary Parker Art Scholarship, SFASU
2018 - SNAG Conference Student Scholarship
2018 - Bettie Ann Whitehurst Everett Scholarship, Penland School of Craft
2017 - Friends of Visual Arts Scholarship, SFASU
2016 - Eloise Chambers Adams Art Scholarship, SFASU
SERVICE
2023 - D&E Family Day - Recruitment
2022 - NYC Jewelry Week Volunteer
2020 – Committee of Developing Academic Goals At OCU
2018 – SNAG: Made Jewelry Conference Volunteer
2017 & 2015 - ART DAY SFASU,
high school students for learnings day
2016 & 2015 - Repair Days Metal Repairs, Auction Set Up
Current WVAEA Member
Current SNAG Member
2015 – 2019 Ethical Metalsmiths
2015 – 2018 SFASU Metals Club, Vice President
2012-2013 Natchitoches Art Guild
PROFESSIONAL DEVELOPMENT
2023 - RISD - Interactive Design: Introduction, Online Course
2023 - RISD - Digital Design 1 and 2, Online Course
2021 -Jewelry CAD Design - Rhino 3D, Intermediate Course with PJ Chen  
2021 - Intro to Engraving by Valery James, Brooklyn Metal Works
2019 - Mechanisms by Nash Quin, Peter Valley School of Craft
2018 - Thrown & Hand built Pitchers, Penland School of Craft
2016 - Lightweight Wearable Structures, University of North Texas
2015 - Silver III, William Holland School of Lapidary Arts
PRESENTATIONS / DEMONSTRATIONS /SHORT CLASSES
2023- Stackable Rings, D&E Art Club
2022 - Everyday Jewelry Class at 92Y, Manhattan, NY
Topics covered: fabrication for rings, hoops, and bracelets for adults.
2021 - Youth Classes at Kimball Art Center, Park City,UT
Topics covered: jewelry, animation, and 3D design for ages 8-12.
2018 - Safe Haven, SFASU, Nacogdoches, TX
Artist Talk for MFA exhibition
2017 - Graduate Research Day, SFASU, Nacogdoches, TX
Poster presentation of current research combined with metalworking
2016 - Laser Cutting, SFASU, Nacogdoches, TX
Guest lecture on using digital program and laser cutter.
2015 - Children's Intro to Painting, Schepis Museum, Columbia, LA
2015 - Color Theory and Design development, Schepis Museum, Columbia, LA
NATIONAL / INTERNATIONAL EXHIBITS
MSFF Fall Juried

Art

Exhibition, ELkins, WV
Material Synthesis Exhibition, Greenville,NC
Signs, Signals, + Symbols, Baltimore Jewelry Center. Baltimore, MD
Brooklyn Anonymous by Brooklyn Metal Works, NY
Pratt Institute Faculty Art Exhibition in Brooklyn, NY
Brooklyn Anonymous by Brooklyn Metal Works, NY
Mad for Hoops by Gallery 2052, Chicage, IL
Radiance: Contemporary Earrings Show, by The Smithery
Heidi Lowe Earring Galore, Traveling Show Chicago / New York
Mad for Hoops by Gallery 2052, Chicago, IL
Safe Have, MFA Exhibition, Nacogdoches, TX
Refined by Cole Art Center in Nacogdoches, TX
Appropriated Adornment by SNAG, Online Exhibition
Amuse Yeux by The Vanessa Lacy Gallery in Kansas City, MO
Spring Small Works Show by Foothills Art Center in Golden, CO
Form Forge Fabricate by Southern Illinois Metalsmith Society
4th Annual Ethical Metalsmith International Student Exhibition
Texas National by Cole Art Center in Nacogdoches, TX
30th Annual Materials: Hard + Soft Exhibition in Denton, TX
SFASU Annual Student Exhibition, Nacogdoches, TX
SFA Graduate Students, Griffin Gallery, Nacogdoches, TX
Columbia Artist, Schepis Museum, Columbia, LA    
Palestine Outdoor Sculpture Exhibition, Palestine, TX